So remember when I wrote
this
and let you know that Jesse got orders to New Jersey and we would be moving in June? And how happy I was for him to have a new job that would have him home most of the time? Well, a lot has changed since then. Bear with me while I explain...
The job that Jesse got was offering support for something called the WIC program (Weapons Instructor Course), it's a pilot training course. So Jesse got orders in September that we would be reporting to NJ by June 30, for him to take that new job. A couple months ago, we found out that they are in the process of trying to get it approved for that whole program to move to a different base by January 2013. But... not just any base... they are trying to move it to McChord (where we are right now!).
That left a lot of questions for us and at the time and there were no answers for us at the time. Would we move out there and then move back six months later? Would we move out there and then Jesse would have to take a different job there after the program left? Would we just get new orders somewhere else? We had no clue.
A couple weeks ago we got a big answer, even though it still left uncertainty. We will be going wherever the WIC program goes and will not be moving at all, if it gets the final approval on moving out here. It is just waiting on one more signature (so we've been told). We will not know for sure until the end of April or beginning of may. So here are the two scenarios:
1. It gets denied. The week program stays in NJ and we have roughly 6 weeks from finding out to move there.
2. It is approved. Jesse will act as a local liaison at McChord to help them with their move (July-December) and then they will join him out here in January.
Jesse feels about 90% certain #2 is what will happen. That means we will be "home" for another 4 years! I'm really excited about this possibility. It allows our children to spend their youngest years surrounded by extended family. We have also decided that we will be moving back to our house (which we currently rent out) in Lacey. That thrills me, it's home for us. While I feel extremely blessed to of been able to purchase this 4 bedroom condo near Auburn, it's just not home. With me not working anymore, we don't have to worry about such a long commute from Lacey, so it's an easy decision for us.
So there's the update! :) I'll keep ya posted.
Here are some pictures of what I hope to be calling home again in a couple months!!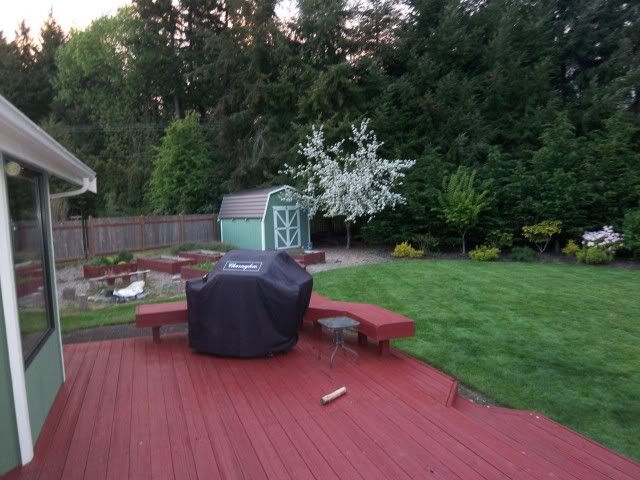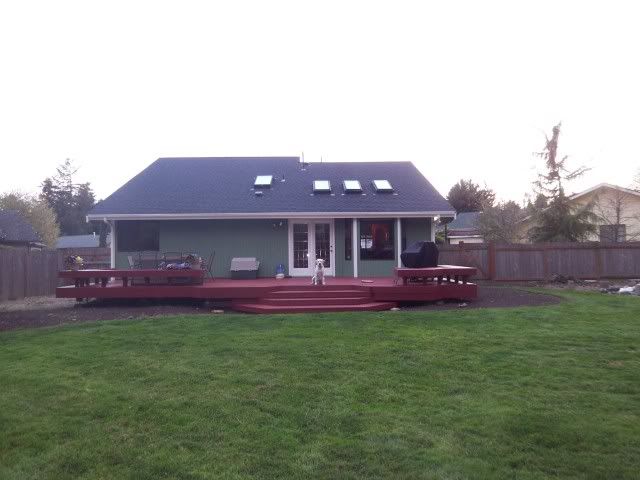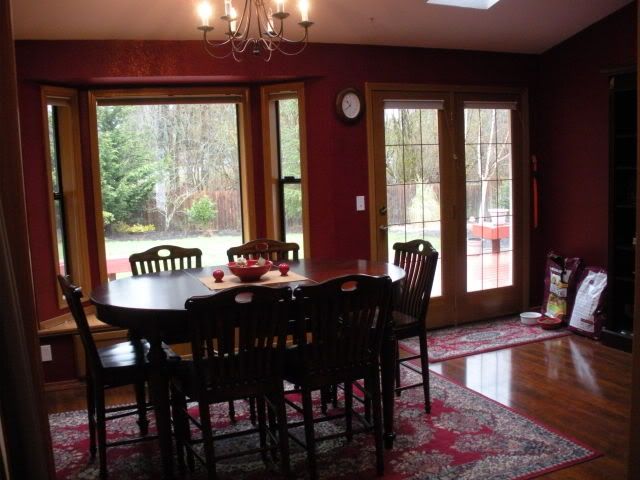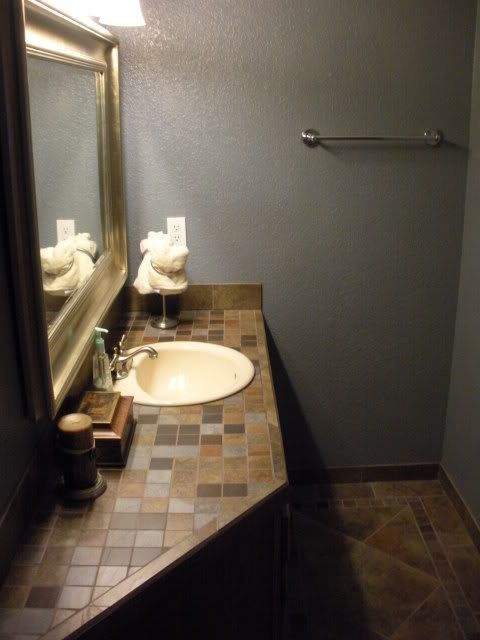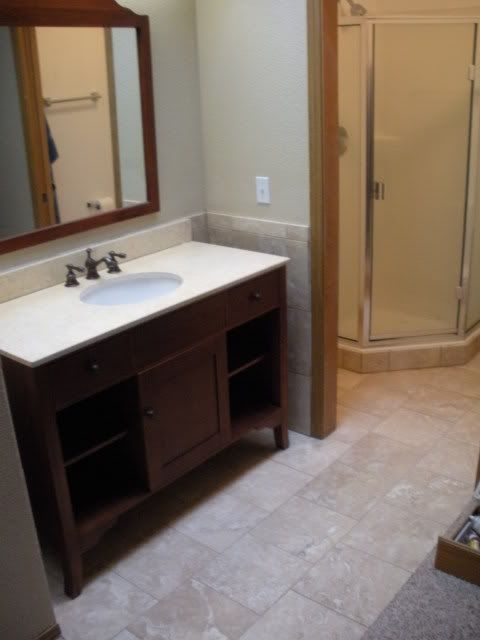 Oh man, I haven't looked at these pictures in a couple years. It makes me so homesick. This is the house Jesse and I bought a couple weeks before our wedding and where we found out we were expecting our first baby. I so hope that we can have our kids grow up running around in that backyard.