Hey guys, just wanted to fill you all in on a product that I just tried this last week and am loving. My sweet friend, Andrea, sent me a set of nails to try last week. I was a little skeptical because I'm not a perfectionist when it comes to doing things like this, so I didn't know how well they'd work for me.
But low and behold, they worked and I love them. It took me about 20 minutes to apply them. I put them on Tuesday and they still look the same 5 days later. Andrea said they usually last about 10 days. Each strip is good for 2-4 mani/pedis, depending on your nail lengths.
Here is a YouTube video on how to apply them.
They have hundreds of super cute patterns and colors. Andrea sent me the pink ombre and they are perfect. Planning on using what I have left to use them on my toes when Hudson takes his afternoon nap today.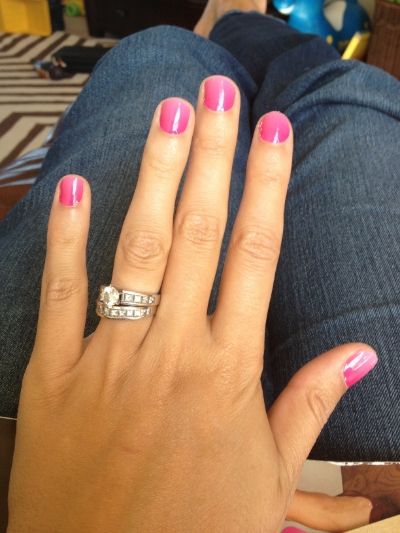 Pretty sure I will be ordering some of these awesome patterns this week, too. Thinking I'm into the greens right now!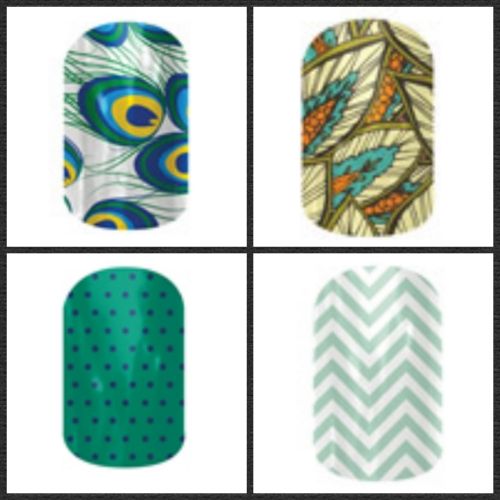 Andrea is hosting a JamBerry online party. If you buy 3 sheets, you get a 4th for free! Anyone who buys 4 sheets will get entered into a drawing for another free sheet. Go check it out! :) And tell me which are your favorite.