Monday had to be one of my favorite days recently. It was a mixture of productivity and fun family time! Hunter slept in until 9am, so I got to catch up on some TV shows before he woke up. We packed a few boxes and marked some items for the garage sale we are having this weekend. We then headed out to the bank and Costco. We drove by Chipotle and Hunter said "Cheese quesadilla and chocolate milk!", so we stopped there for lunch. Yum!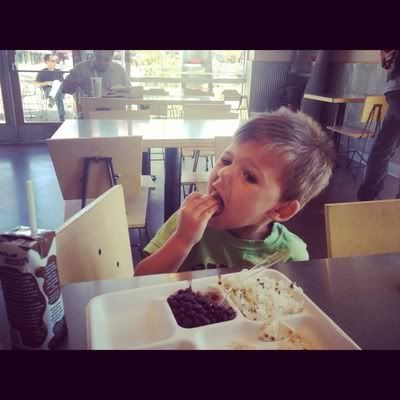 When we got home, I spent a couple hours prepping all the fruits, veggies, and meat I had gotten at Costco. It's always such a pain to do, but I'm always so glad I did it. This way the fruit gets eaten and my work for meals is pretty easy during the week!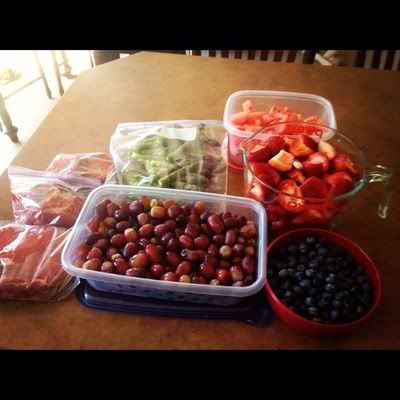 Jesse came home from work early and we decided to take a family hike at Tiger Mountain. The weather was perfect and I surprisingly had plenty of energy for the four mile hike.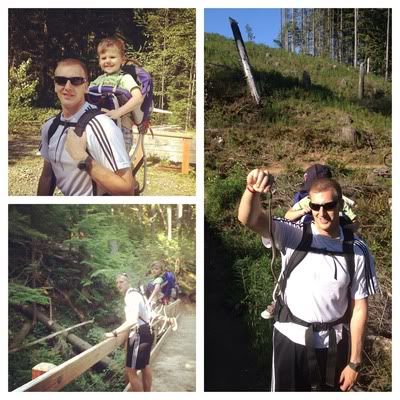 It was perfect!

Afterwards, we drove out to North Bend and went out to dinner. Afterwards, we hit up Scott's Dairy Freeze for chocolate shakes and a ice cream cone for Hunter. He was in such a good mood and so happy with his ice cream.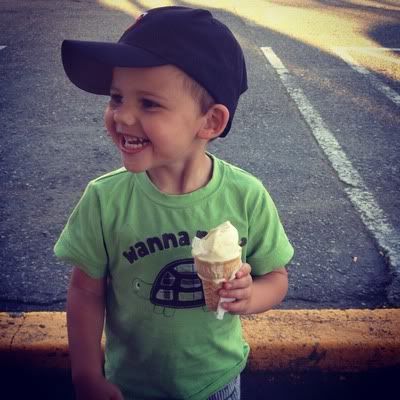 After that, we went to my parents and hung out there for a little while. Hunter hit baseballs off the tee and played in their yard.

What a perfect day with great weather and even better company. :)