I did it, I opened my Etsy shop! I've gotten a lot of response to my blankets and burp cloths on Facebook and Instagram and have even sold quite a few of them, so I decided that it was time to open up shop! :)
I got back in the swing of things early last week and was having so much fun sewing. I really do love to see a couple pieces of fabric turn into a perfect gift for a baby or toddler! The blankets are just so darn soft that I'm thinking of making a big one for myself.
But anyways, I decided to name my shop, A Time to Sew 3:7. I got the idea from Ecclesiates 3:7. The chapter talks about different seasons in life and how there is a time for everything. In verse seven, it mentions "A time to sew". So there you have it!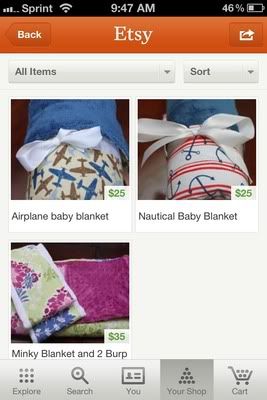 So anyways, I don't have a lot in my shop at the moment because I can't seem to keep things on hand (I'm not complaining!). But...I have a ton of fabric that I ordered that should be here at some point this week. Hopefully I can spend a couple days creating cute blankets and matching burp cloths and get them up on the shop.
Here are a couple of the blankets that I've made and sold this week: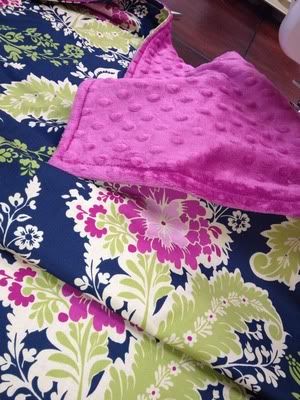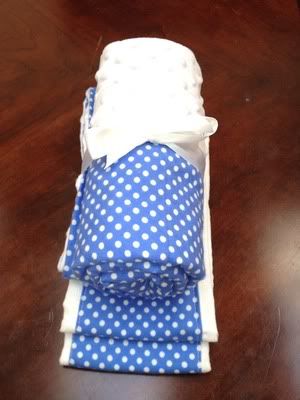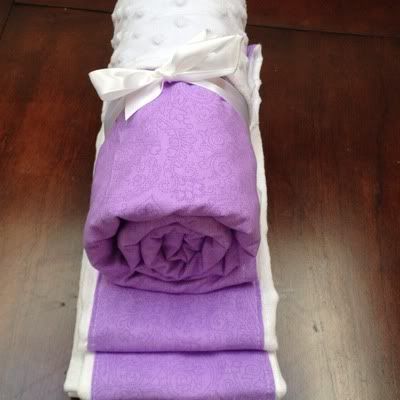 Anyways... thought I would show some of the fabrics that I have on order that aren't claimed yet, just any case any of them catch your eye and you have to have a blanket made with it! :) I can do pretty much any color minky, chenille, or a super soft fleece on the backside.
So come check out my shop sometime and feel free to
e-mail
me if you want me to make you a blanket with any of the above fabrics. I always love doing custom orders, so if you have something in mind that you don't see, you can search www.fabric.com and send me a link to the fabric that you want; I will order it and get it made for you!