A couple weekends ago, we had our timeshare at the ocean. With only a few days notice, Jesse was sent on a trip through the Pacific, and I thought our ocean plans were going to fall through. But...then I was feeling a bit adventurous and decided to take the trip with Hunter and the dogs. I was a little nervous being well into my third trimester and battling a toddler and two big dogs, but it worked out great. We headed out on Friday evening and spent the night watching movies and relaxing. We both stayed up past our bedtime and slept in rather late, too.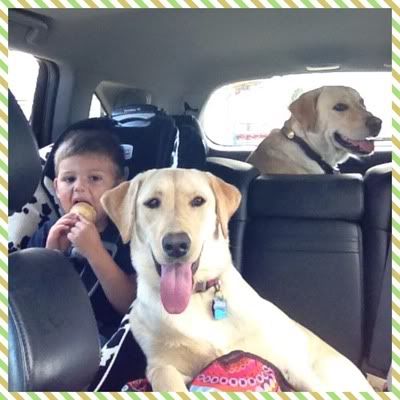 In the morning, we headed out to breakfast. Hunter ate the crap out of some pancakes and bacon, while I sat and enjoyed my oatmeal and coffee. Later in the morning, my parents, brother, and sister in law showed up to spend the day with us. We had a great time playing on the beach. Hunter built sand castles, ran around with the dogs, and had fun finding dead crabs. Ick.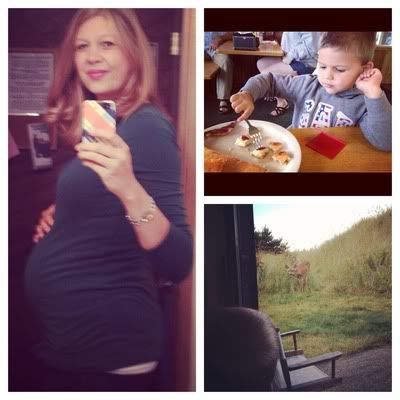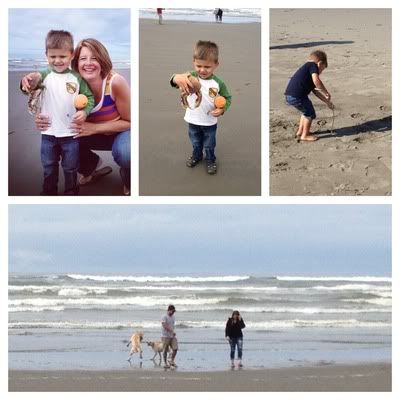 I don't think the dogs are happier anywhere else than being free to run on the beach. They had a great time. It was Lucy's first time out there and I think Henry enjoyed the company.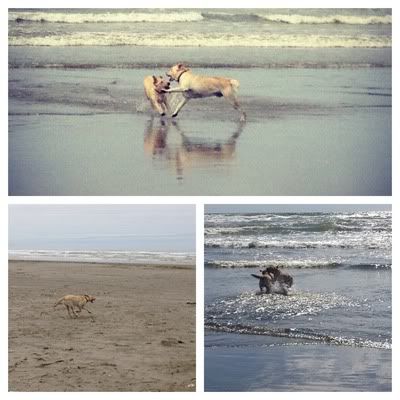 Later we went into town and got some salt water taffy (because, duh!) and then had dinner before my family left. Hunter and I spent another relaxing evening in the condo watching movies and eating taffy (duh).

The next morning we made multiple trips out to the ocean through the walking trail in the back of the condo, with the dogs. I wasn't feeling very capable of handling walking both dogs and watching Hunter, so I had to take them out one at a time throughout the morning and early afternoon.

What is a trip to the ocean without getting ice cream, right?? So, I took Hunter after lunch to a ice cream shop in Ocean Shores. He insisted on wanting "pink" ice cream.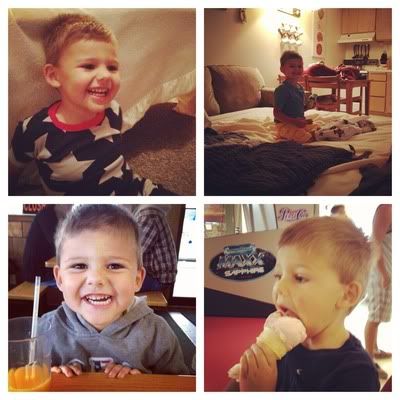 After ice cream, we met up with my dad's family that came out to spend the rest of the week at the condo. We made another trip out to the beach with the dogs and then went out for a yummy fish and chip dinner.

It was a great weekend and I'm so glad I decided to go, even though Jesse wasn't able to join us. It was some much needed time with Hunter before we add another little boy into the mix. Precious memories were made and you can't replace those :)