I'm linking up with Beth from www.mcclintockb.blogspot.com for her "Friday Five". Check out her blog, it's great!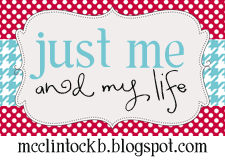 1. What's your comfort food?
It's gotta be berry pie, any type of berry pie. Yummy!
2. What's on your mind right now?
Going to the Puyallup Fair!
3. What's the best advice you've ever received?
A couple months ago at church, they were talking about holding grudges and forgiveness. The fact that everyone is worthy of Christ's forgiveness, how can they possible not be worthy of yours? This has stuck in my head and changed my heart.
4. If you found $10 dollars today, what would you do with it?
I would head over to Starbucks and have Pumpkin spice latte with a pumpkin scone. Yum!!!
5. What is the least favorite thing to clean in your house?
I hate cleaning bathrooms, despise it!!!
I only wish I looked this happy when cleaning the bathroom!