A couple weekends ago, we took Hunter camping for the first time. A bunch of Jesse's hunting buddies were going out to the Potholes, near Moses Lake for an event and we decided to make a weekend out of it. We ended up having a great time, despite some crazy weather. I'm pretty sure Hunter had the time of his life and made lots of new friends (even though he was the only kid out there all weekend!)
Highlights of the trip included some yummy food, Hunter catching his first fish (a large mouth bass), a trip to see some waterfalls, Jesse saving a friends flag from the bottom of the lake with a fishing pole, and Hunter's first poop in the open. Haha.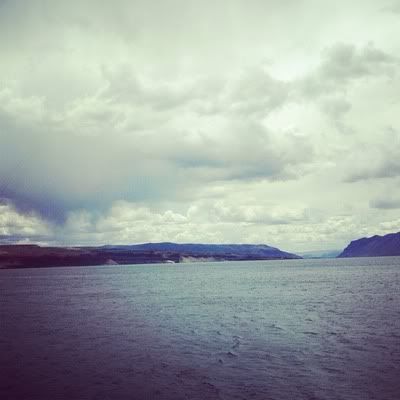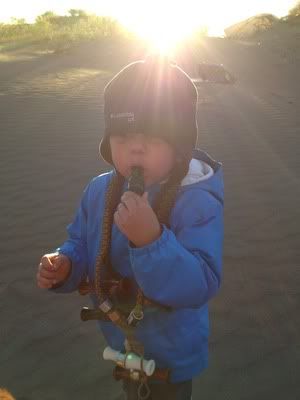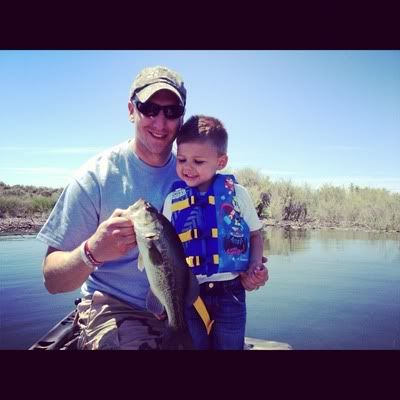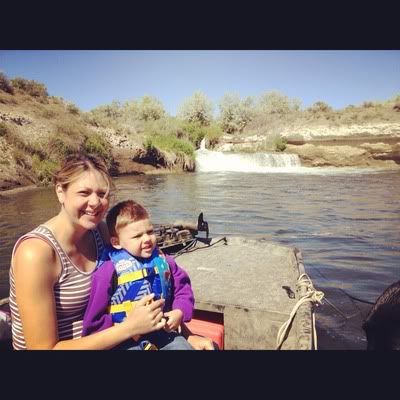 The wind was between 20 and 40 mph all day on Saturday, it was crazy! A couple of the tents got knocked down and since we camped on a sand dune island, we got plenty of sand in our eyes! But we made the best of it and made some great family memories.

Jesse made this video of the trip.